Re-303 Records,Sweden
Label runs by Paul Barker who is behind the Synth brand "DIN-SYNC" Helsingborg.
Acid techno dancemusic.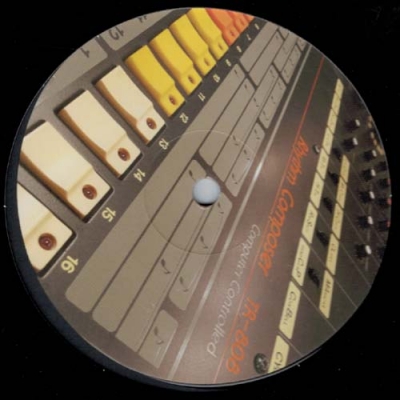 Re-303 Records
re-303-05
(12" EP)
(Techno)
2019
---
---
Label boss Paul steps up with a new but not surprising moniker "DinSync". No stranger to the label as one half of Helltown Acid Milita, the DinSync project is Paul's first solo outing in over a decade. The title track "FUTUREACID" is deep, moody and represents the sound of Helsingborg style electro infused acid. Following up is "THE REMAINS" which is more futureacid but on a dubbed out tip. On the flip we have "BLACK HOLE HEART" with one of Paul's signature style baselines (think "We are Here" from RE30301) infused with tribal percussion and dark overtones. This one is is for the late night heavyweight selection. Finally we end the set with the minimal vibes of "USE". Mastered by 6BIT Deep in Copenhagen and pressed on heavy-weight vinyl, what is FUTUREACID? have a listen. -Clone..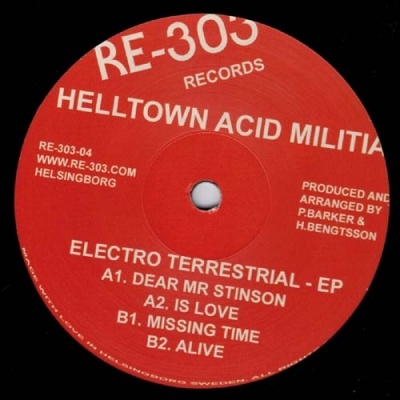 Re-303 Records
re-303-04
(12" EP)
(Techno)
2018
---
---
Electro & acid in a perfectly smooth combination......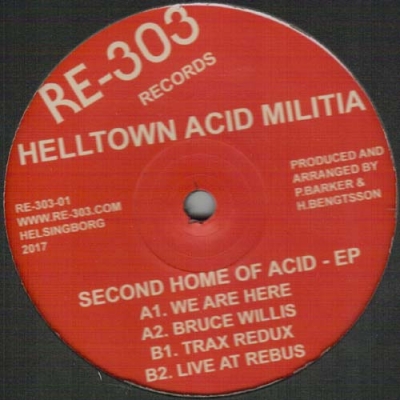 Re-303 Records
re-303-01
(12" EP)
(Techno)
2017
---
---
A four track ep which deliver pure old school acid house with nice up on top vocals and experimental techno.Highly Recomended! ..