Femur,Spain
Femur started as a club located in Madrid/Spain focusing on experimental electronic dancemusic.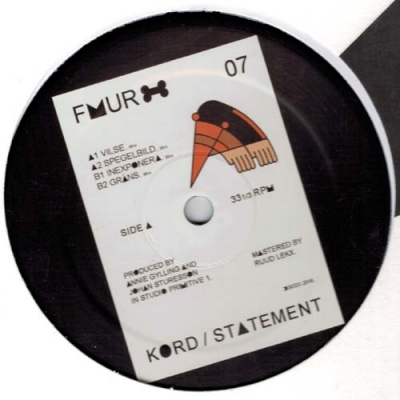 Femur
femur07
(12" EP)
(Techno)
2019
---
---
"Statement" is the new 12" released for Femur by the Swedish duo Kord formed by Johan Sturesson (former Frak and Monster Apparat member) and Annie Gylling. This new sonic artifact is an ode to crude and primitive sounds and was recorded with the help of an old 8 track studio and many analogical synthesizers, drum machines, weird effects and vocals. The four tracks range from low-fi to wave featuring the fascinating vocals in Swedish by Annie Gylling making this a very unique and personal record. -Femur / Clone..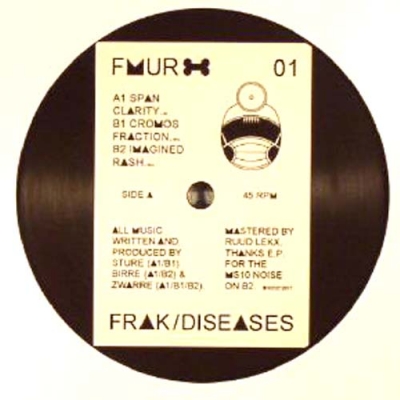 Femur
femur01
(12" EP)
(Techno)
2017
---
---
3 hot tracks by Frak for the preimere Femur release.On side A "Span Clarity" has this siren Electro melodie on the rough drum- road.Side B starts with"Cromos Fraction" which is the darker and hardest track and last out is "Imagined Rash", a psycho beat nightmare...Edition of 300 copies...