PORN SWORD TOBACCO & SVN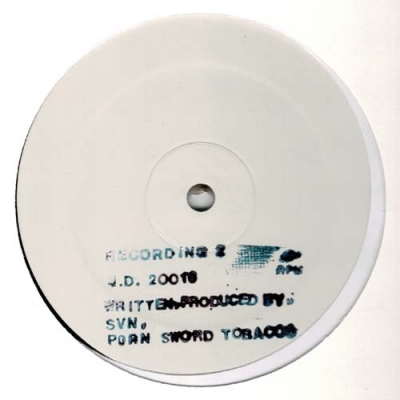 Recording
recording2
(12" EP)
(House)
2016
---
---
Experimental House Music and Hiphopish rhythms in Outta space!!!..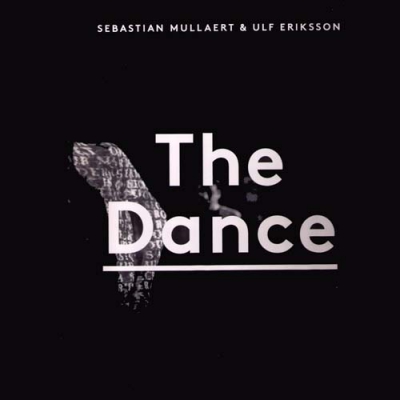 Kontra-Musik
km040
(2x12" EP)
(Techno)
2015
---
---
The Dance is the result of a long lasting musical love affair between Kontra-Musik's Ulf Eriksson and Sebastian Mullaert (aka Minilogue). As most love affairs, it started off as an exciting experiment: Ulf would play records and Sebastian would bring out his music gear and play a live set. The sort of backhanded and obstinate Kontra-Musik attitude would mix with the hypnotic, steady building sound that Sebastian is famous for. It was obvious from the start that the whole was greater than the sum of its parts, but as Ulf and Sebastian started touring with this live concept, something happened: Sebastian's sound got more rough around the edges while Ulf's DJ style became more focused and transfixing. In short, they where triggering each other as their sounds started to integrate. After one especially fine night at Trouw, Amsterdam, Ulf and Sebastian decided it was time to conceive The Dance.Once the decision was taken, everything else came naturally. The Dance was to be recorded live, in..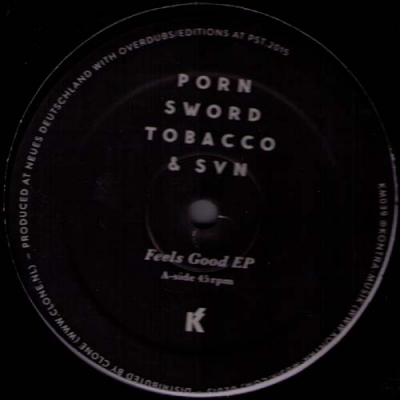 Kontra-Musik
km039
(12" EP)
(Techno)
2015
---
---
Porn Sword Tobacco and SVN return to Kontra-Musik for another untouchable release far off the beaten techno track. Trying anxiously to get with whatever is fashionable right now has never been Kontra-Musik's way of doing things, and the same goes for Porn Sword Tobacco and SVN. That's why we're such a good match. The A-side consists of an eleven minutes scuba dive into the deep. The water is warm and pleasant and bright colored fishes in all shapes and sizes are swimming all around you, creating an abundance of shimmering bubbles. You'll be amazed by all the micro-rhythms and deep basses down here, but as you descend further down the scenery changes: The water gets cooler and more acidic and the sea life stranger and less gaudy. But there are still glitchy rhythms and bubbly basses everywhere in the dark, so keep going.As you touch down on bottom of the sea, you'll hit the B-side. You'll need both your feet down here, because here comes the kick drum and it's in good company. The beat ..