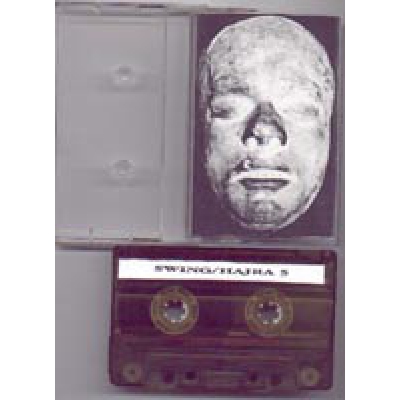 ---
COMPILATION - Swing-Hajra-5
---
---
Great compilation containing all sorts of electronic music both harsh noise, relaxing stuff, and humoristic melodies (before SHF) C-90
---
a1 Militia Chresti "Militia Chresti plays Kreuzestod II"

a2 Magthea and Ra-acid "Acid extacy beat"

a3 Mr. & Mrs. D "Cut 1/Cut 2"

a4 The Bubbleheads "Hank daddy´s genes/little Hank´s dirge"

a5 Ix-Ex Splue "Flasby Flask/Brought up to kill"

a6 Amy Srdenovic "Tigers in a jungle sale"

a7 Sutcliffe Rubber "Electrocutey"

a8 The Eberly Brothers "A red dress for jesus"

a9 S.R.F "Every six seconds"

a10 Regicide Bureau "Small injustice"

a11 Ustad

a12 Club Rilato "Playground"

a13 L.O.W. "Killl the boss"

a14 Factor x

b1 Computer Terrorist Cells "Bye for now"

b2 Grey Wolves "Choosers of the slain"

b3 Die Rache "Auf eine neves"

b4 Hybrids "Music for rituals Nos. 1 & 2"

b5 The Eberly Brothers "Walking god´s dog/outro"

b6 Death Pact "ACU Excerpt (live)"

b7 Ustad "Syawgiros"

b8 Mr. & Mrs. D "Revelutionary teachers and students are the same as comrades on the frontline"

b9 Amy & Milovan "Shopping basket"

b10 Ayatolla Jissom "Nah"

b11 Regicide Bureau "Shears"

b12 Death Pact international "Radio death"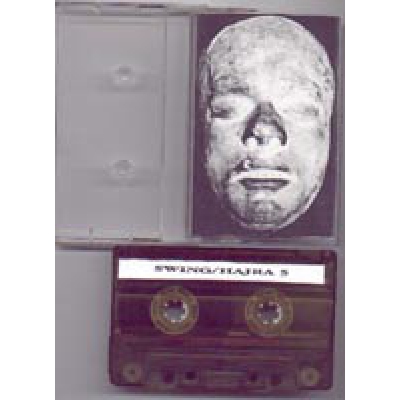 ---
---