Oblivion Dip,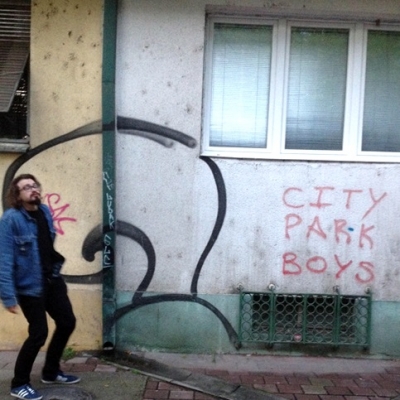 Oblivion Dip
dip004
(12" EP)
(Techno)
2019
---
---
Tempered, deep and precise from Norwegian/Danish Oblivion Dip with first cut carrying Danish obscure vocals fitting atmospherically and effortlessly well. The "Skeletonmix" targets the pure, rhythmic and spaceous sides of title the track while DJ Sotofett's remix detours electro, cold balearic and harmonising progressions. Absolute finalum with the almost jazzy acidic and speedy but beautiful lightness of "Panning". -Fett D...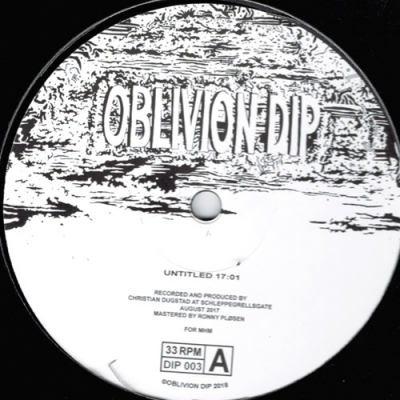 Oblivion Dip
dip003
(12" EP)
(Techno)
2018
---
---
REPRESS Norwegian under-the-radar collective Oblivion Dip repeats the expo of very well executed ambient/noise tracks juxtaposed with a variety of deep techno. A-side journeys 17 min through joyfull components of sound, hiss, melody and texture. B-side is techno in style but kick-reduced, detailed, rich, laid back and lightly psychotic in two versions. Dip into the oblivion world! -Fett D...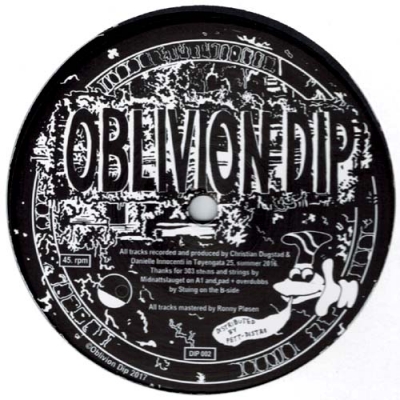 Oblivion Dip
dip002
(12" EP)
(Techno)
2017
---
---
Mono style ep. Monotonous techno and good one......