Machine Jazz,Germany?
Annanans own label, different side of Electronic Entertainment...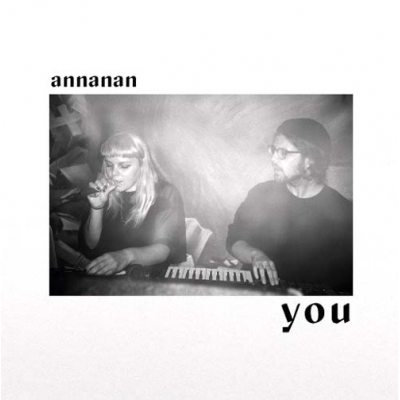 Machine Jazz
mjz003
(LP)
(Div.electronics)
(Mind/Noise)
2018
---
---
With a string of resonating releases and progressively improvised live-shows, ANNANAN have been expanding and refining their stylistic range across gritty Acid psychedelia, explosive, dark-waving Electro and a raw blend of Techno and House that is as fierce as it is fragile. The duo's first album on their own imprint MACHINE JAZZ does take all of this into account - and yet it's crucially different to everything else they've put out so far. "You" is a captivating electronic pop adventure, an experimental amalgam aligning Anne Ghost's polymorphic lead vocals with Tom Aaron's vast and versatile analogue productions in unexpected ways. Dominated by reduced rhythms and a carefully crafted melodic shape, the result of this dialogic fusion are irresistible, forceful songs that draw from diverse contemporary and traditional sources: you'll even hear Trap fragments, an R&B trained voice, reminiscences of the Knife as well as cinematic synth excursions. While exhibiting a broad set of moods..
Machine Jazz
mjz003 - 2018