Eyemyth,USA
Electronic, Drones, Ambient, Noise experimental...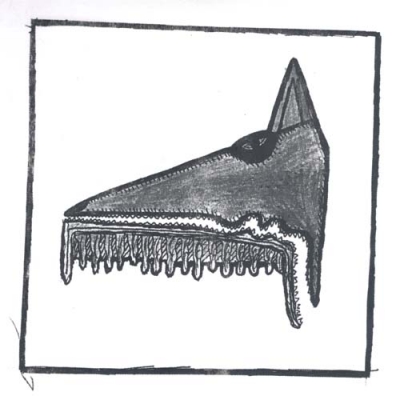 Eyemyth
eym008
(7")
(Mind/Noise)
2018
---
---
In a forest where all the trees wilt inwards and the rain is made of rock, those attempting to pass by find a tone to follow. A loud whisper navigating around the demented bundles of branches, though this is not a whisper that is always without a fray… Sometimes you can hear its paws in the mud. Sometimes you can hear the breaking of the branches crackle, like they didn't have blood, no sap, no green plant blood, just veines looking for something to be let through while the wood lays in its teeth. And it's during then, during the splinter, during the reception of a new thing to breath, that the pass-bys find the tone. Like a needle in a haystack, or even a clover in the arctic, some hear this lifted compass, a continuous whisper that has no north, no south, no hospital, no police station, no ramp, no stars, but a constantly evolving arrow that points to the same direction but never the same place. Listen. Over there, I hear something bark, I hear a beast whisper in pain, I hear a..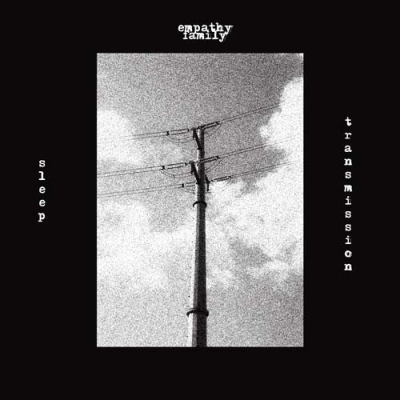 Eyemyth
eym003
(LP)
(Mind/Noise)
2018
---
---
The Atlantic Ocean's winds taint the metallic cities it must afront, and remains a sound, the natural worlds drowsy way of meeting a humanity it doesn't recognize, here is what is left of that dialogue between the aquatic world and what we have made of our humanity. Providence based duo Empathy Family returns yet again with another drone-ambient project, Sleep Transmission, a thoroughly woven blanket of tape loops and electronic ambient soundscapes. Its clearly demarcated transitions prevent the project from losing the listener or the listener from losing the project for that matter. The underlying continuum that is the "sleep transmission" is not here to be forgotten, its drone nature provides comprehensibility while its imaginative structure prescribes an urgency that is so often missing from what is subject of the drone-ambient genre. written, performed and recorded by Drew Collins & Jack Williams, mastered by Collin Gorman Weiland. Screen printed sleeves, hand-marked, lim..