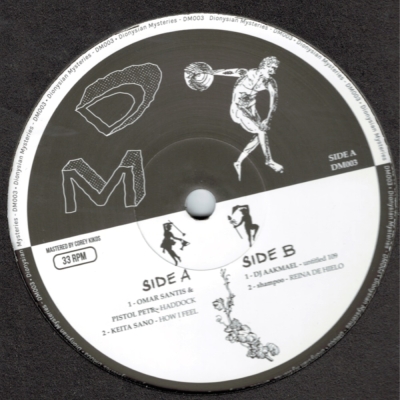 ---
COMPILATION - DM003 V.A
---
---
DM003 is a compilation featuring tracks from Omar Santis & Pistol Pete, Keita Sano, Dj Aakmael, and shampoo (Including Detach, and YS on the digital version). Ranging from moody house trax to mystical acid and bitter sweet electro. Each artist bringing their own unique styles to the dance floor. Featuring some of our favorite producers in the realm of house music, from Stockholm to Okayama, from Melbourne to Richmond, and finally the Bay Area.

Released September 28, 2018
Artwork - Kenji Blouin-Ito
Mastering - Corey Kikos --Dionysian Mysteries..
---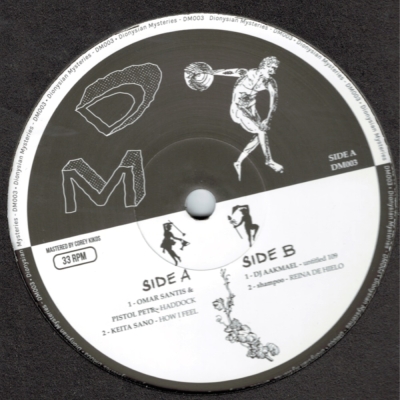 ---
---