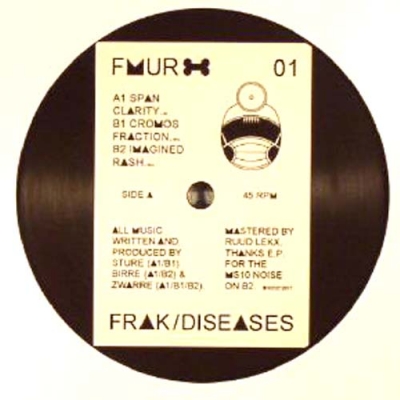 ---
FRAK - Diseases
---
---
3 hot tracks by Frak for the preimere Femur release.
On side A "Span Clarity" has this siren Electro melodie on the rough drum- road.
Side B starts with"Cromos Fraction" which is the darker and hardest track and last out is "Imagined Rash", a psycho beat nightmare...
Edition of 300 copies.
---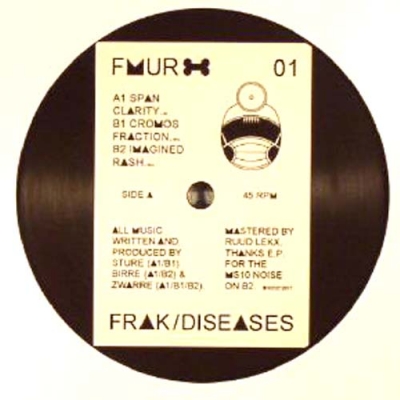 ---
---