Digitalo Enterprises,Norway
Label runnned by skatebård...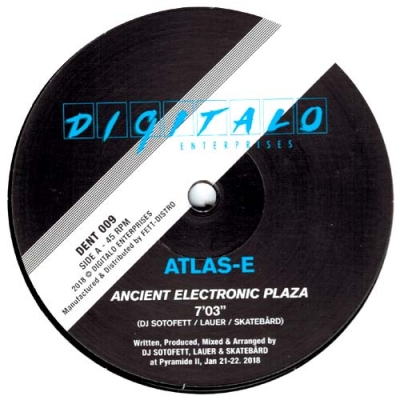 Digitalo Enterprises
dent009
(12" EP)
(Techno)
2018
---
---
This collaboration between Skatebård, Philipp Lauer & DJ Sotofett dives deep into flux borders of italo, new beat and the melodic sides of industrial. A-side is contoured by a synthetic bassline riff on trigged drums & percussions for a full club version. B-side's two tracks are both differently bass driven, one with live piano solo and the other with airy whistles. All tracks cleverly composed with a richness of melody, rhythm & engaging arrangements. -Fett Distro..