Digitalo Enterprises,Norway
Label runnned by skatebård...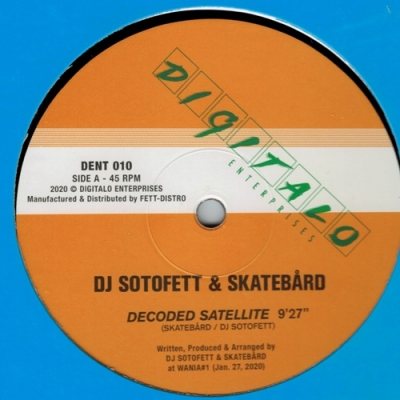 Digitalo Enterprises
dent010
(12")
(Techno)
(House)
2020
---
---
Tenth 12" on Skatebård's imprint narrows the inspirational-arrow directly to Italian dance music. For each of the three artists involved Italian phenomenas Italo Disco, Italian House Music and Cosmic-Afro are undoubtedly strong influences. DJ Sotofett & Skatebård lowers eyebrows with narcotic synth patterns alongside classic TR-909 and tamburine rhythms, only paused by a cosmic & futuristic string break (almost same equipment used here as on Sotofett's Dritfett EP). Lauer collaborates with Sotofett on a sunny, warm B-side. Keyboard hooks and driving dubs of various sparkly synths and solos layer a driving arrangement and persistently alive house beats. It is not a copy, nor only an inspiration – it is a cue source of Italian Underground Clubs. -Fett D...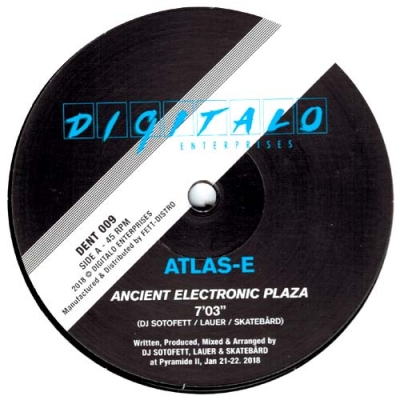 Digitalo Enterprises
dent009
(12" EP)
(Techno)
2018
---
---
This collaboration between Skatebård, Philipp Lauer & DJ Sotofett dives deep into flux borders of italo, new beat and the melodic sides of industrial. A-side is contoured by a synthetic bassline riff on trigged drums & percussions for a full club version. B-side's two tracks are both differently bass driven, one with live piano solo and the other with airy whistles. All tracks cleverly composed with a richness of melody, rhythm & engaging arrangements. -Fett Distro..