STRANGER STATION
Anna Logue Records
Anna 022
(LP)
(Electropop)
2009
---
---
There is a lot of playfulness within these tracks, and you can hear they could play and handle their ARP synthesisers, brooding elctronics, wonderful melodies, great use of any effects section of the synthesiser and many changes and new ideas coming and going within the tracks. The lyrics are dark and quite depressive, well influenced by the time when living in Britain back then. All three aforementioned tracks are also included to "Echoes in Infinity". Truly a classic electronic music album. Recorded Uk 1981. Lim ed 500x - Anna..
Anna Logue Records
Anna 022 - 2009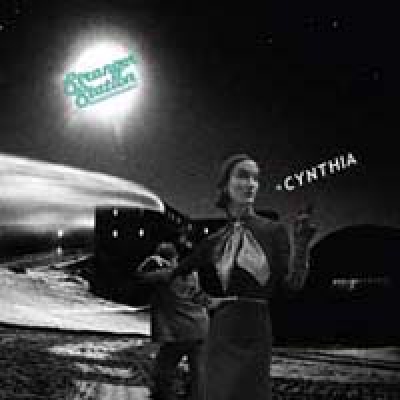 Attractive Co-ordinates
atco06
(7")
(Electronica)
2011
---
---
...also found three recordings from the 80's that featured three different singers: the female vocalist Audrey with lovely voice tells us about oh "Cynthia" "so sad, so lost and all alone…she earches the mirror she hopes for a clue, only to find it has taken her glow" only with minimal and beautiful electronic accompanied by Simon. "Casey" flows in with male vocalist Pip introducing "Casey" only with sparse synthesiser and organ-like accompaniment. The b-side features female vocalist Corinne taking us almost on a medieval trip on her "Magic Carpet". All those songs are very melancholic, very well played, very unique and very beautiful. Something very special.... White solid vinyl Lim Ed 500x -Anna..
Attractive Co-ordinates
atco06 - 2011