ANDRES LÕO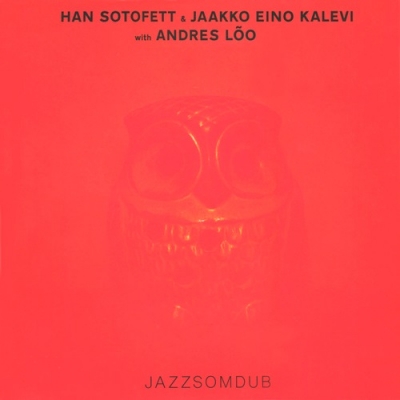 Sex Tags (Mania/Amfibia)
amfibia25
(2xLP)
(Freejazz)
(Div.electronics)
2020
---
---
Finnish multi instrumentalist Jaakko Eino Kalevi & Norwegian producer Han Sotofett (aka DJ Sotofett) teamed up with Estonian drummer Andres Lõo on the "Jazzsomdub" album for a wide & improvised excursion within a narrow world of drums, percussion, saxophone, flutes, electric piano, monophonic synths and tape delays. Besides distinctively exploring Lõo and Kalevi's batterie & percussion work with deep-listening quality drum mixes there are elements of impulsive beauty, particularly on "Essens" free carrying sax solo. The album partly reaches for well known directions of jazz in the vain of the cosmic, psychedelic, improvised, atonal and spiritual, but the particularness lies within the rhythm & mix – like a rubber band stretched in 4 dimensions. -Fett D...
Sex Tags (Mania/Amfibia)
amfibia25 - 2020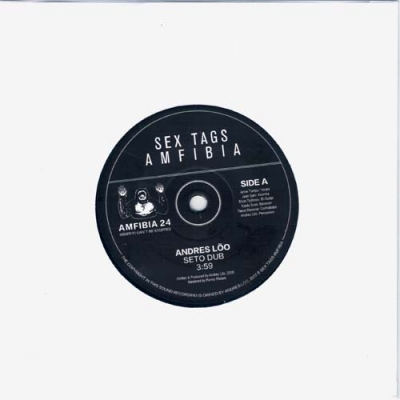 Sex Tags (Mania/Amfibia)
amfibia24
(7")
(Div.electronics)
2018
---
---
Experimental odd dub/ambient..
Sex Tags (Mania/Amfibia)
amfibia24 - 2018