KAMBO SUPER SOUND / DON PAPA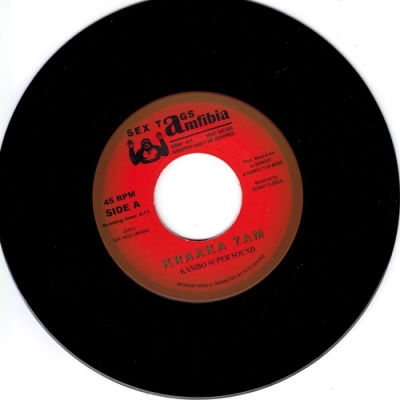 Sex Tags (Mania/Amfibia)
amfibia30
(7")
(Div.electronics)
2019
---
---
This years annual Dub-Team-Up 7" from Moss Norway, 10th issue, a decade strong with double A-side. Kambo Super Sound flexing a hard & heavy, ultra steady ghost-town stepper. Don Papa meets DJ Sotofett in the matters of dub & funk with that significant Latino Dub twist, live drums & percussions. A true crossover – true to its roots! -Fett D...
Sex Tags (Mania/Amfibia)
amfibia30 - 2019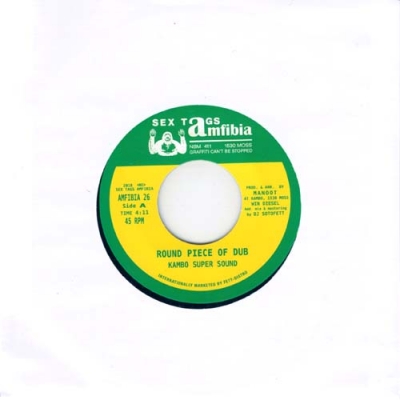 Sex Tags (Mania/Amfibia)
amfibia26
(7")
(Div.electronics)
2018
---
---
Dub dub bubblegub!!! "Round Piece Of Dub" produced at Kambo, 1538 Moss in 2018.Original take and recording of "Kånge (DJ Sotofett Remix)" produced inna Moss 2011. Remix & Drum Prog. by DJ Sotofett in 2018.Record released on 23rd of June 2018 at the annual BBQ/Blockparty and Sex Tags event "Graff et Grill" outside the supermarket Kambo Super on the northern part of Moss, Norway. ..
Sex Tags (Mania/Amfibia)
amfibia26 - 2018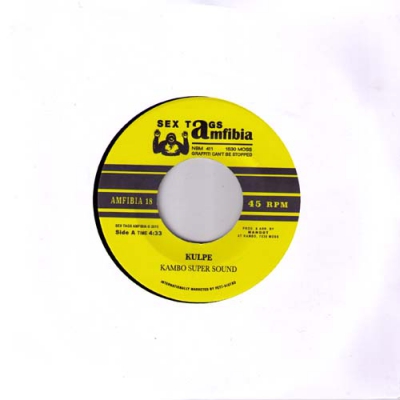 Sex Tags (Mania/Amfibia)
amfibia18
(7")
(Div.electronics)
2015
---
---
The yearly dub-heavy split 7" from Moss by Don Papa & Kambo Super Sound is in stock! The latter duo providing a horn-high & sub-dub digital stepper while Don Papa get's on with a real rub, a swinging keyboard rocking dub-riddim - the only Moss / Canary Island representer. -Fett-Distro ..
Sex Tags (Mania/Amfibia)
amfibia18 - 2015