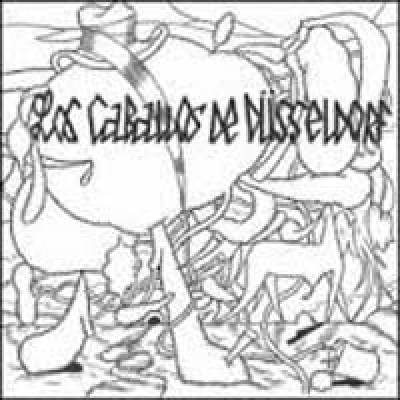 ---
LCDD - Los Caballos De Düssledorf
---
---
3rd album by the spanish « doo-rags » orchestra.
15 instrumental tracks made only with these "home-made" musical machines ("doo-rags") built by master-brain illustrator Olaf Ladousse.
For aficionados of circuit-bending free-form dada muzak. No computer, only modified toys and sound pleasure. Cover art-work designed by underground comics artist Bertoyas. -Bimbo T.
---
a1 Intro

a3 Lectura lateral

a4 Picardeando plus plus

a6 Super minimal

a7 Long champ

a8 El modelo

b1 Spectrum

b3 Lulu dovica

b5 Mister shoji

b6 Ce frumoase-s-fetele

b7 Cést la guerre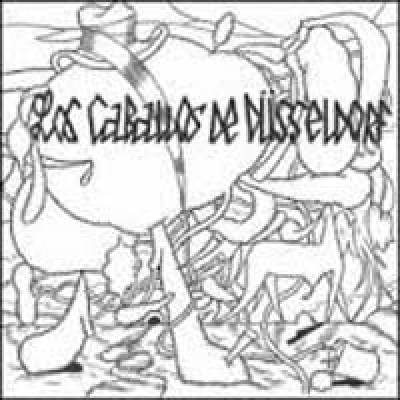 ---
---